Private events and accomodation packages
Let us add some fizz to your event. Whatever the occasion, we ensure that you mark it in great style—whether planning something spectacular or simply a picturesque dinner for family or friends. From an intimate party in our banquet halls, to an al fresco dinner under glass roof on our Glass Terrace, no one blends the fun, fabulous and festive quite like us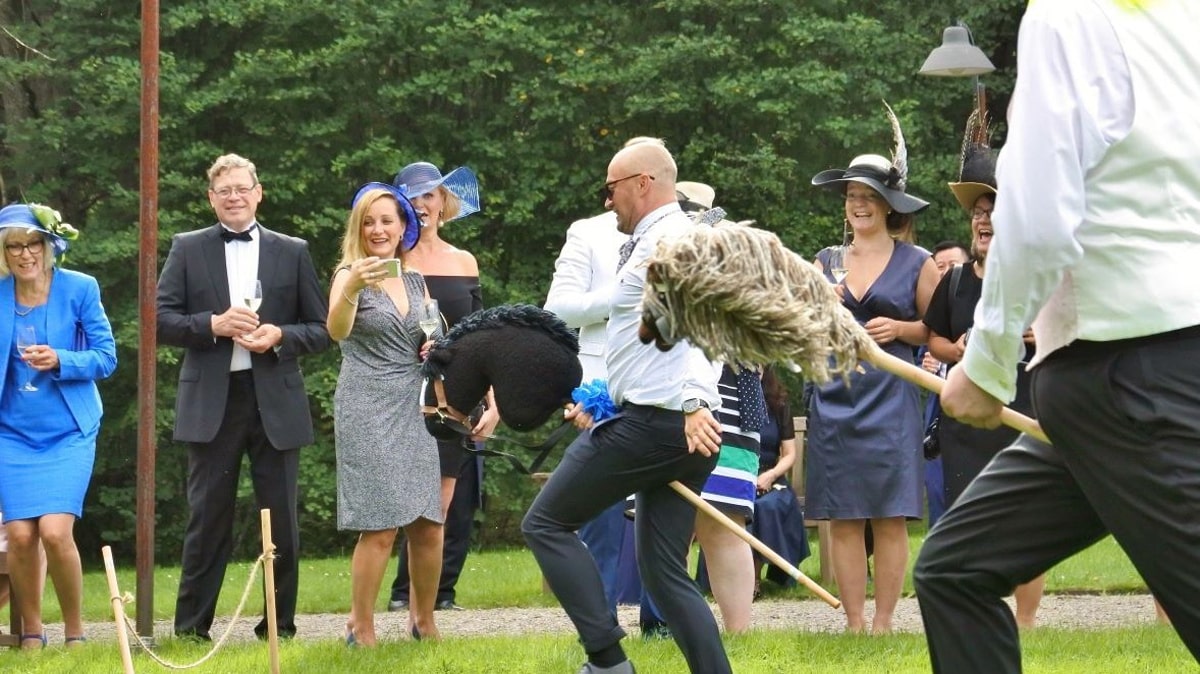 Birthdays, family gatherings and events, celebrations with friends, you name it!
Since 1992, we have organised unique and beautiful events of all style and scale.
Accommodation package will be published soon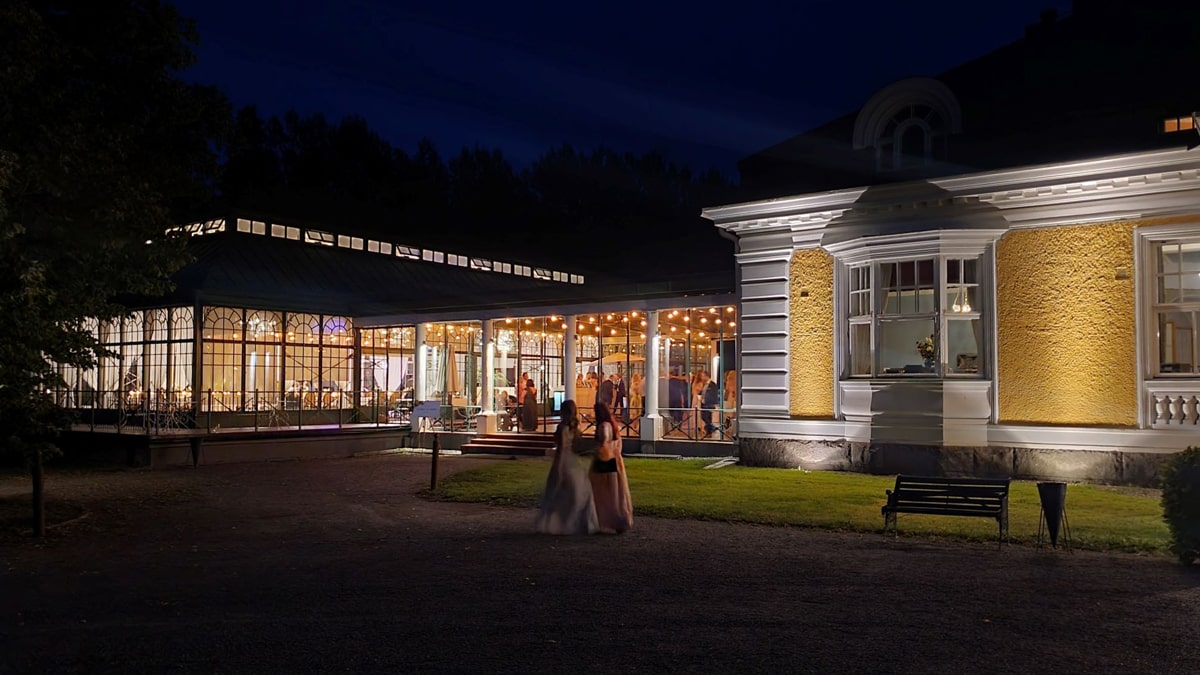 Dazziling event spaces
The manor's main building's banquet rooms and the Glass Pavilion make it possible to organise a wide-scale of events.
Each Hotel Hirvihaan Kartano's experience offers something distinctly unique:
personal service that comes from the heart. We can craft everything from grand
conferences to intimate retreats—and memories that are guaranteed to last a lifetime.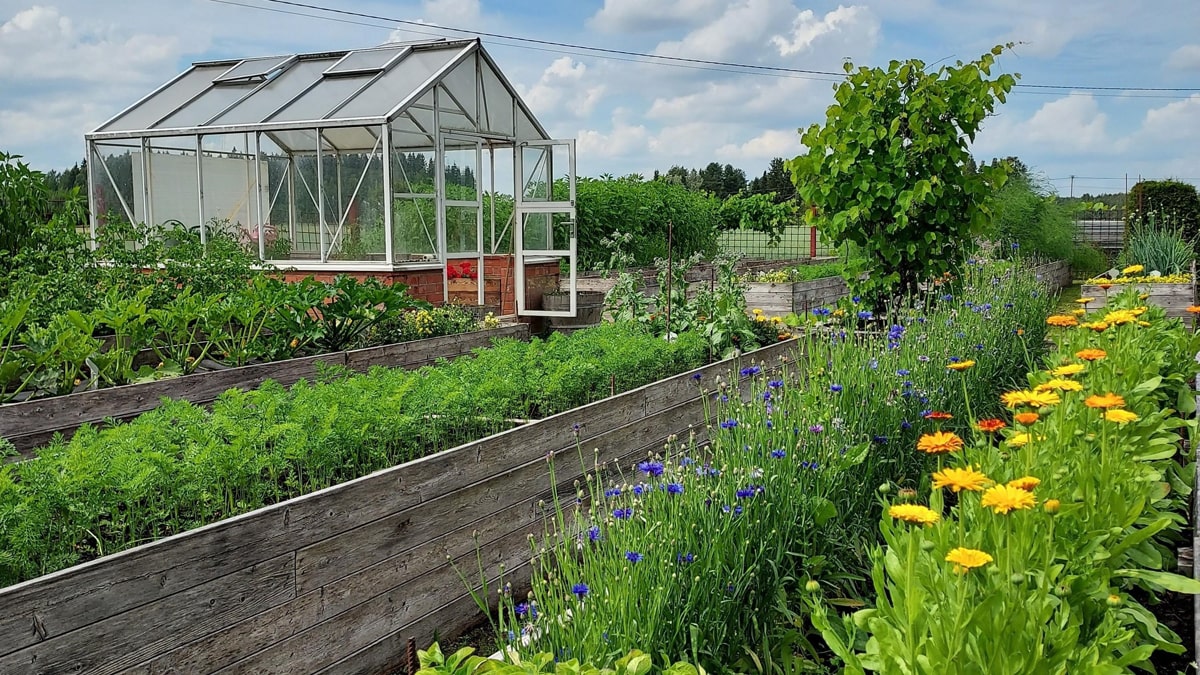 Wining and dining
The manor's kitchen utilizes self-grown and pure, locally sourced ingredients, while not forgetting the specialities of local producers. These turn into delicious combinations with present days trends and traditional mansion romance.
Memorable gin tastings
Book a unique gin tasting for your guests before dinner or after your event. The world's best gin is distilled right next to our sister hotel, Hotel Kartanon Meijeri in the center of Mäntsälä. Chocolate mint to our gin is collected from our own kitchen garden. In this way, two excellent things have been combined in Mäntsälä into one excellent drink for our guests to enjoy in historic surroundings.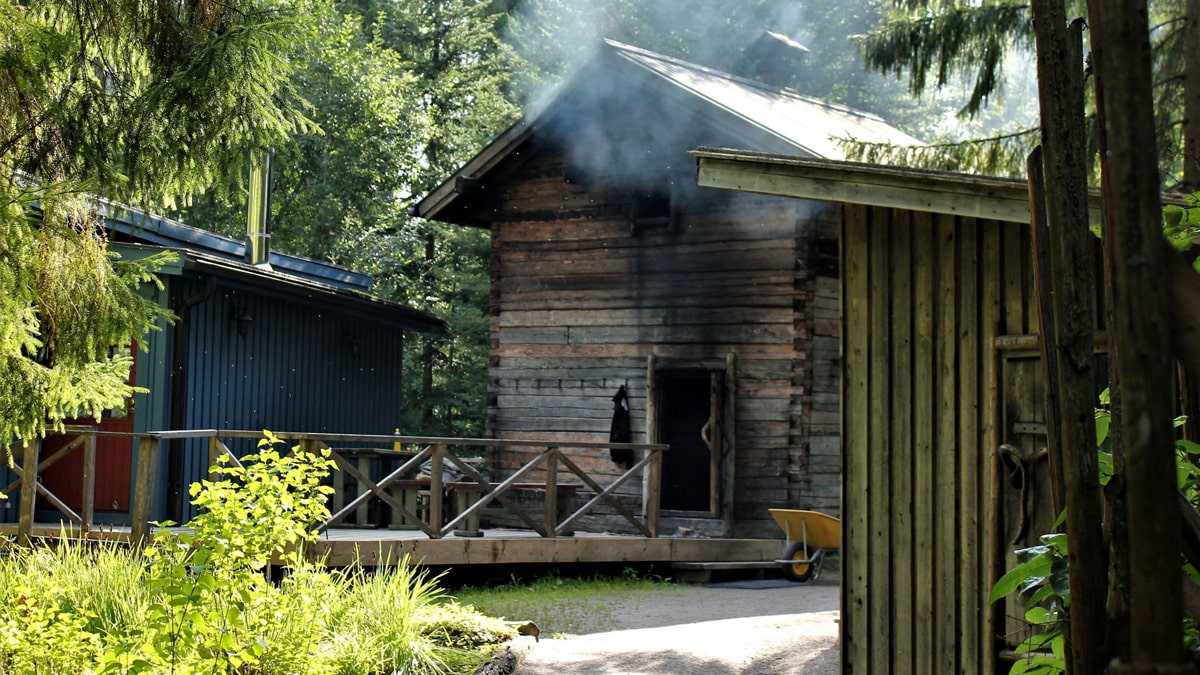 Genuine smoke sauna
There are saunas, there are smoke saunas, and then there is the authentic smoke sauna of Hotel Hirvihaaran Kartano. Even softer steam rises up on rafts on the loft, where time stops and the mind rests.
During the sauna, you can cool off on the terrace covered by trees. After the steam, you can also take a dip in the Mustijoki river to refresh yourself, in winter, you can do it in the ice hole.
In Vilpola, you can dress in the warmth of the fireplace.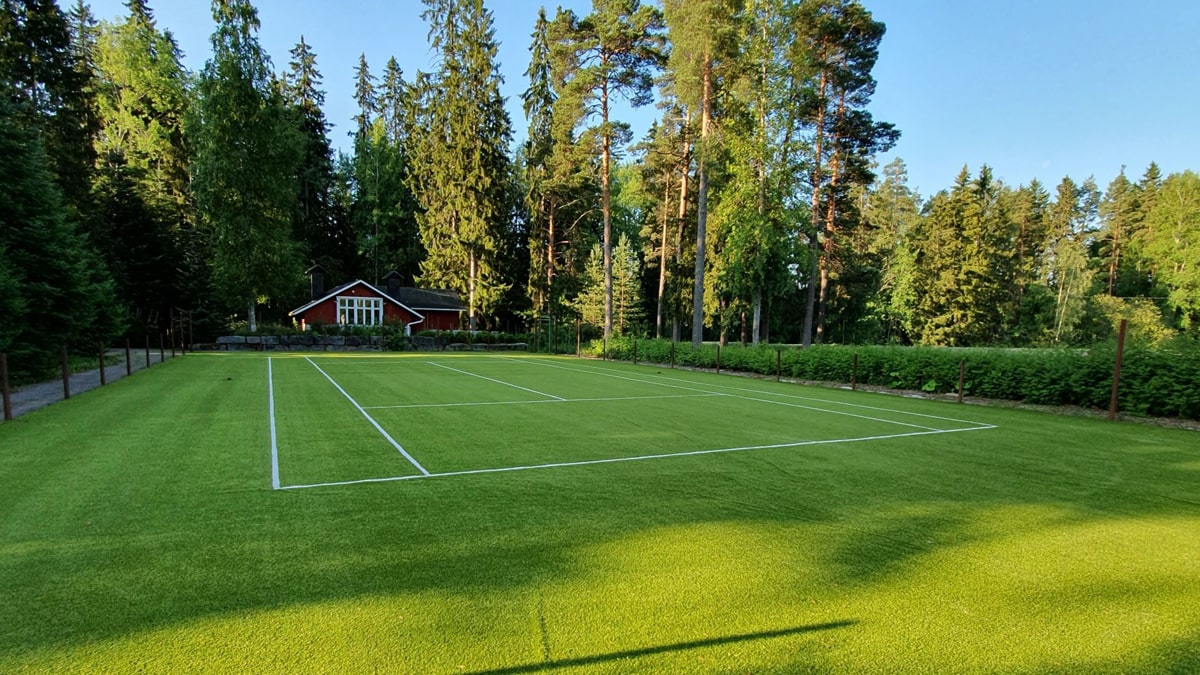 ­­­­­­­­­­­­­Tennis
The manor has its own tennis court. If you don't have your own racket or balls, please inquires them at the reception.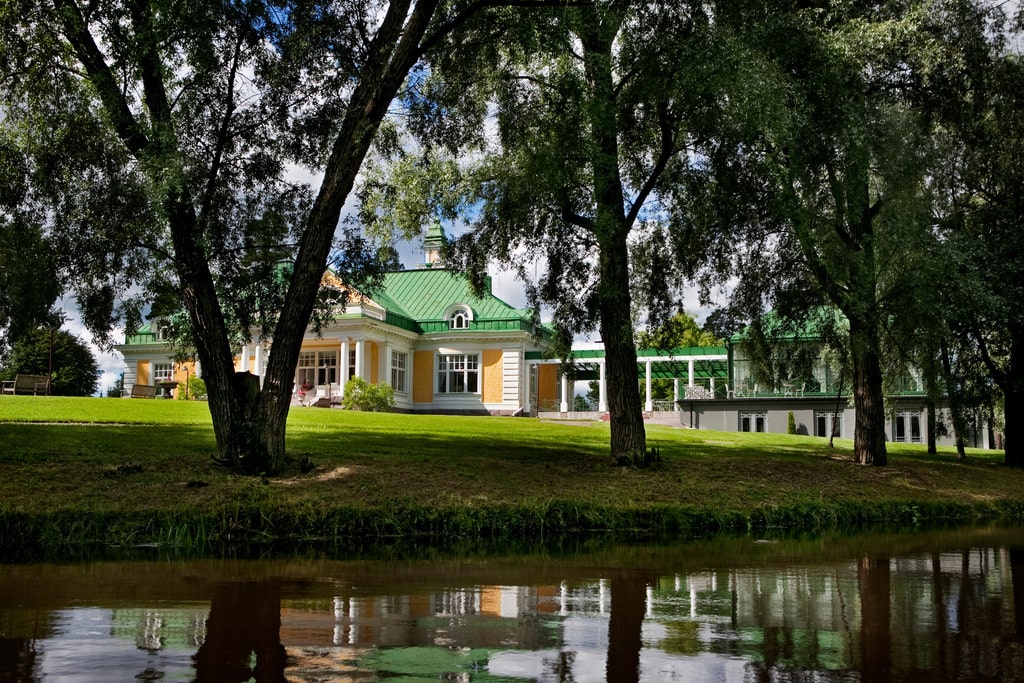 River voyage
You can go canoeing and rowing on the Mustijoki River in the manor area, or try out what it is like to paddle on a sup board. If fishing is of interest, please inquire about permits and equipment at reception.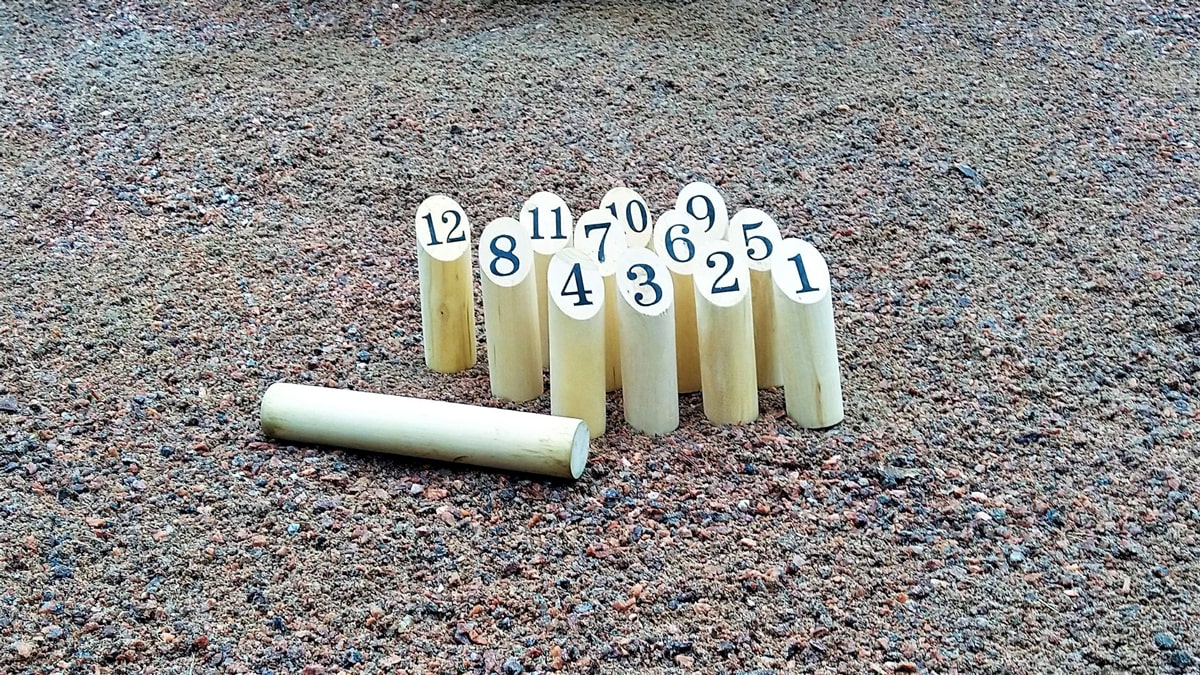 Yard games
Is anything more fun in sunny weather than traditional yard games like Mölkky, Croquet, or Darts?