Restaurant and kitchen garden
The kitchen of the manor always tailors its culinary offering to the nature of the event, with style, quality, and personality in the leisurely atmosphere of the manor.
The manor's kitchen utilizes self-grown and pure, locally sourced ingredients, while not forgetting the specialities of local producers. These turn into delicious combinations with present days trends and traditional mansion romance.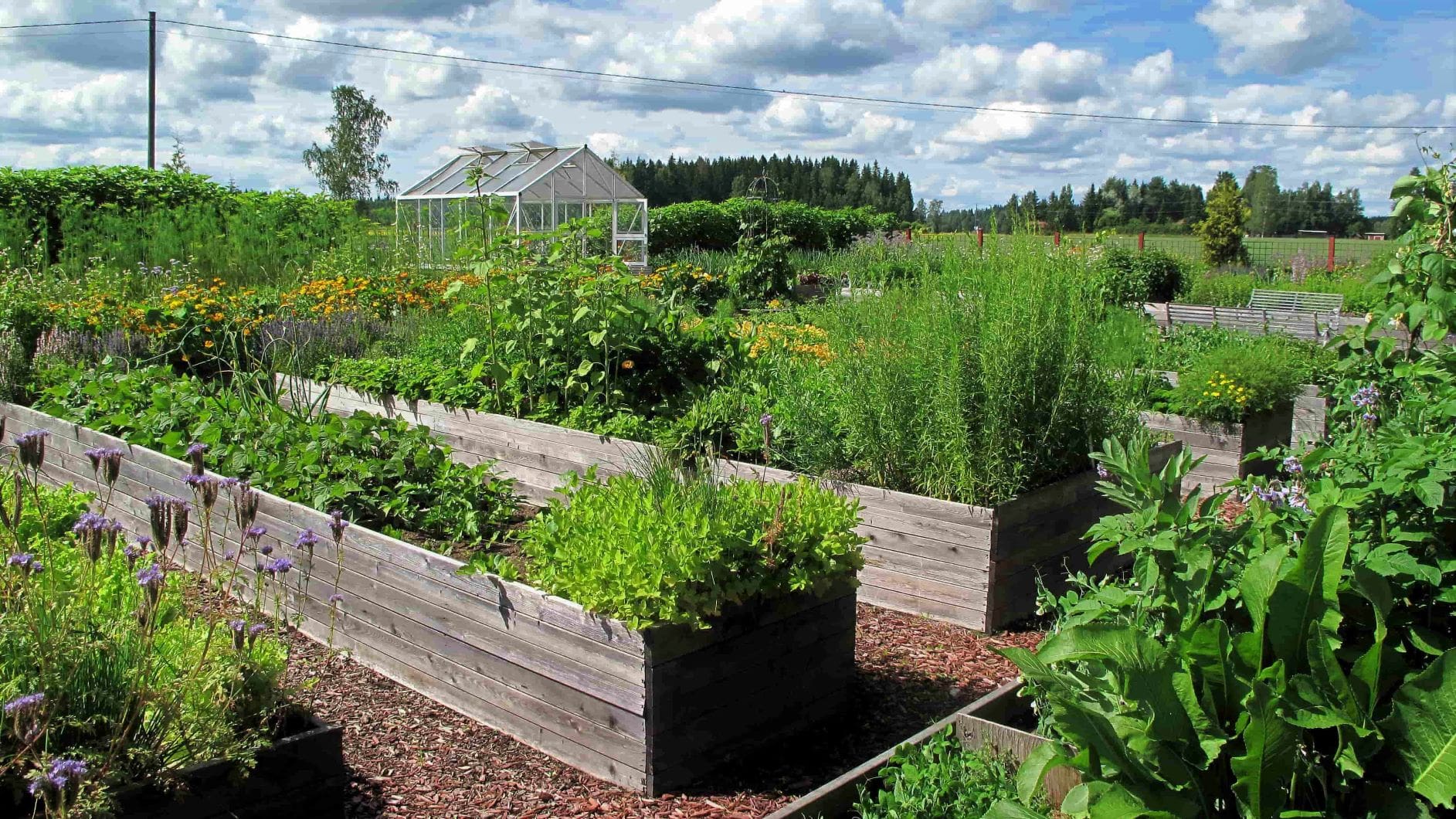 From the kitchen garden directly to the table
A unique addition to the kitchen is the manor's own kitchen garden. Hirvihaara Manor's restaurant wants to offer its guests herbs, root vegetables, and other vegetables near its estate.
Guests of the manor can take a walk in the kitchen garden to sample and experience taste of the fresh herbs.
In March 2015, Suvi Lehtonen, Teija Tuisku and Heidi Haapalahti published a book entitled "Lavatarhuri - Kasvata satoa viljelylaatikossa"
The book is on sale at the manor's reception.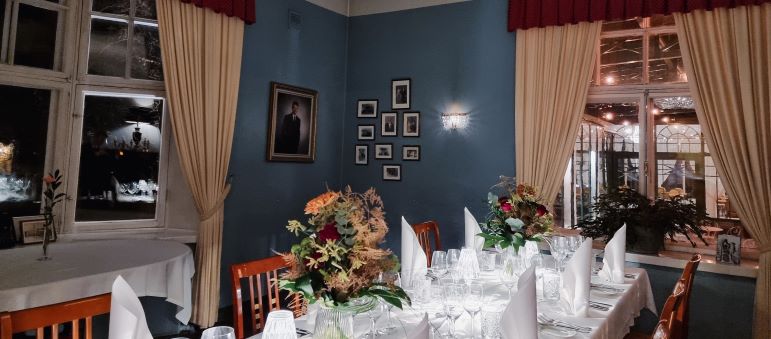 Personalized dinning experiences
Hotel Hirvihaaran Kartano's restaurant offers unique dining experiences for both conference and conference guests as well as private dinners.
The manor's own kitchen utilizes self-grown herbs and vegetables from the manor's kitchen garden, as well as the best produce of the crop season all year round, and beyond. In this way, we can provide our guests with the best possible ingredients and create a delicious dining experience in extraordinary surroundings.
Memorable gin tastings
Book a unique gin tasting for your guests before dinner or after your event. The world's best gin is distilled right next to our sister hotel, Hotel Kartanon Meijeri in the center of Mäntsälä. Chocolate mint to our gin is collected from our own kitchen garden ...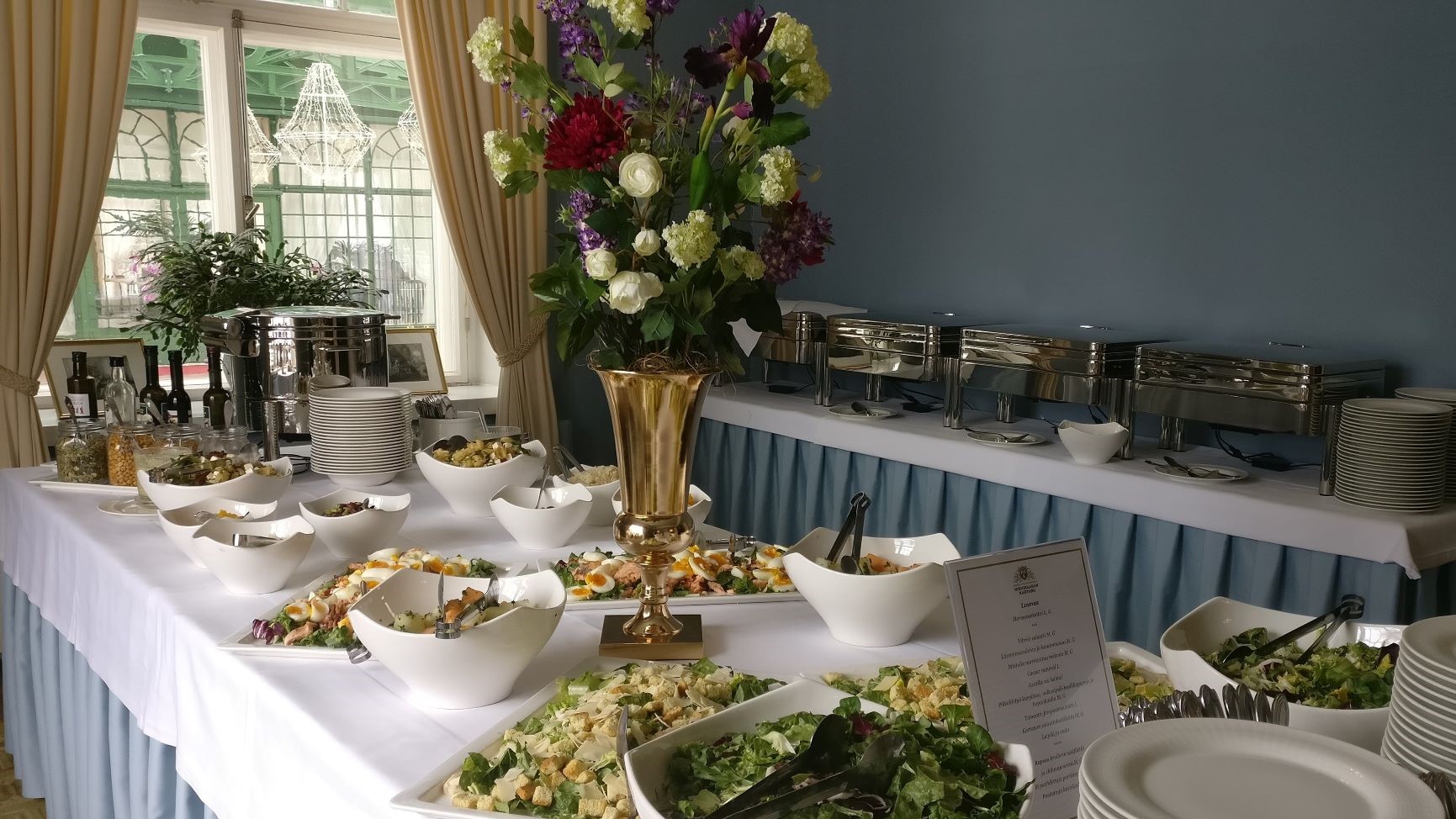 Manor lunch buffet
The manor's lunch service is on summer vacation until mid-August 2021. Manor's wide-ranging lunch buffet is available on weekdays. Lunch is served with table reservations. Reservation is valid after booking confirmation from the manor. For table reservations call +358 19 688 8255 or sales@hirvihaarankartano.fi