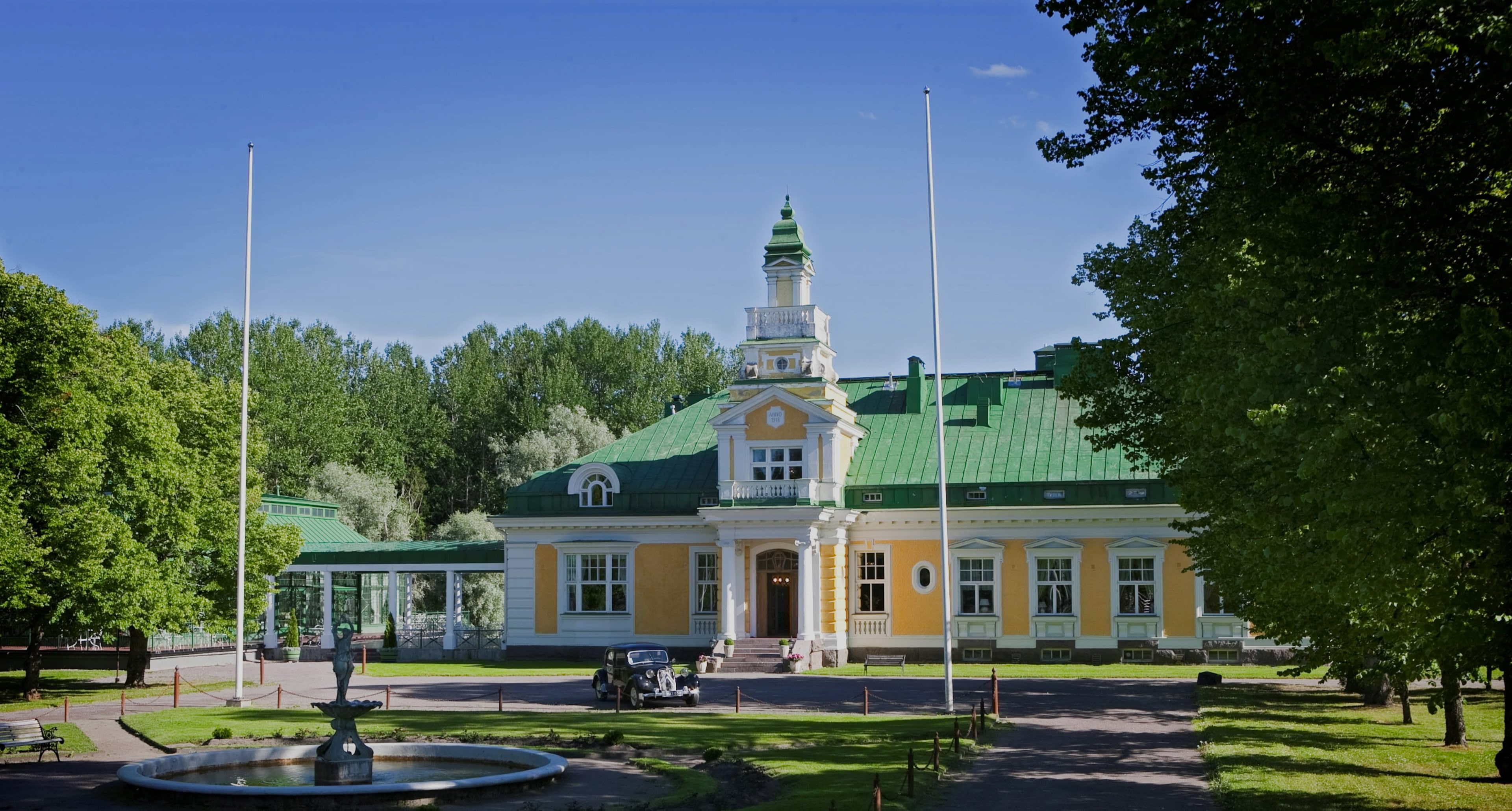 Hotel Hirvihaaran Kartano offers unique and spectacular surroundings for meetings, conferences, recreational days, company events, weddings, and other remarkable events. We tailor the experience for you! Located in the Helsinki metropolitan area, the hotel has 9 meeting rooms, holding 4-300 guests. The one of a kind Glass Pavilion is open throughout all four seasons. After recently opening Hotel Kartanon Meijeri the guest has the possibility to choose from 40 unique and high-quality hotel rooms.
"Only half an hour from Helsinki, city of Lahti, Porvoo, and Hyvinkää."
Private events as exclusive takeover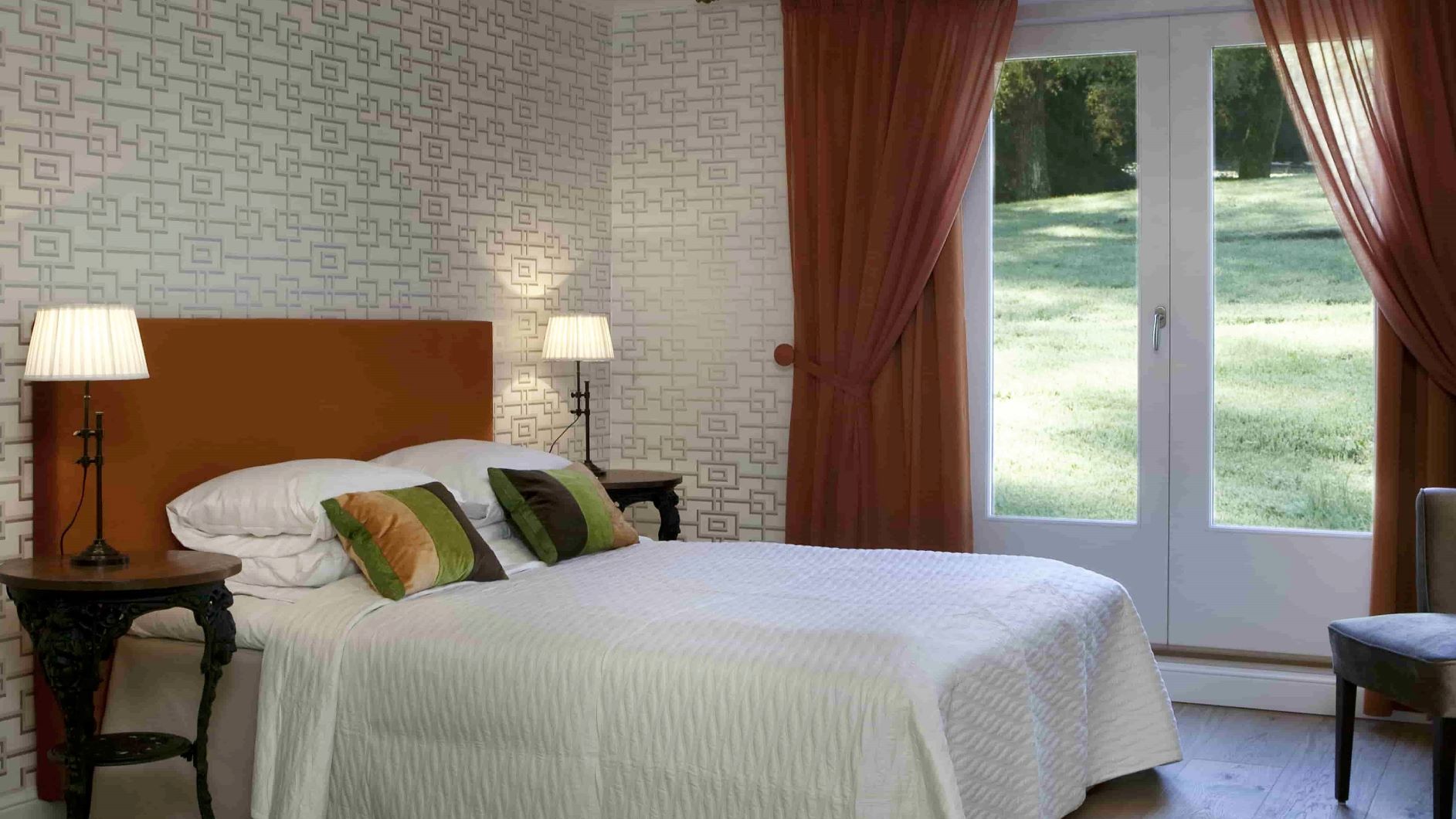 Our rooms
Hotel Hirvihaaran Kartano offers a blend of heartwarming individually designed high-quality rooms. The rooms in the manor are high quality and tranquil with the atmosphere of past ages. Breakfast is served in the stateroom with a garden view. On a sunny day in the summer, breakfast can be enjoyed in the garden. Our complimentary gym is open for the guests dusk till dawn.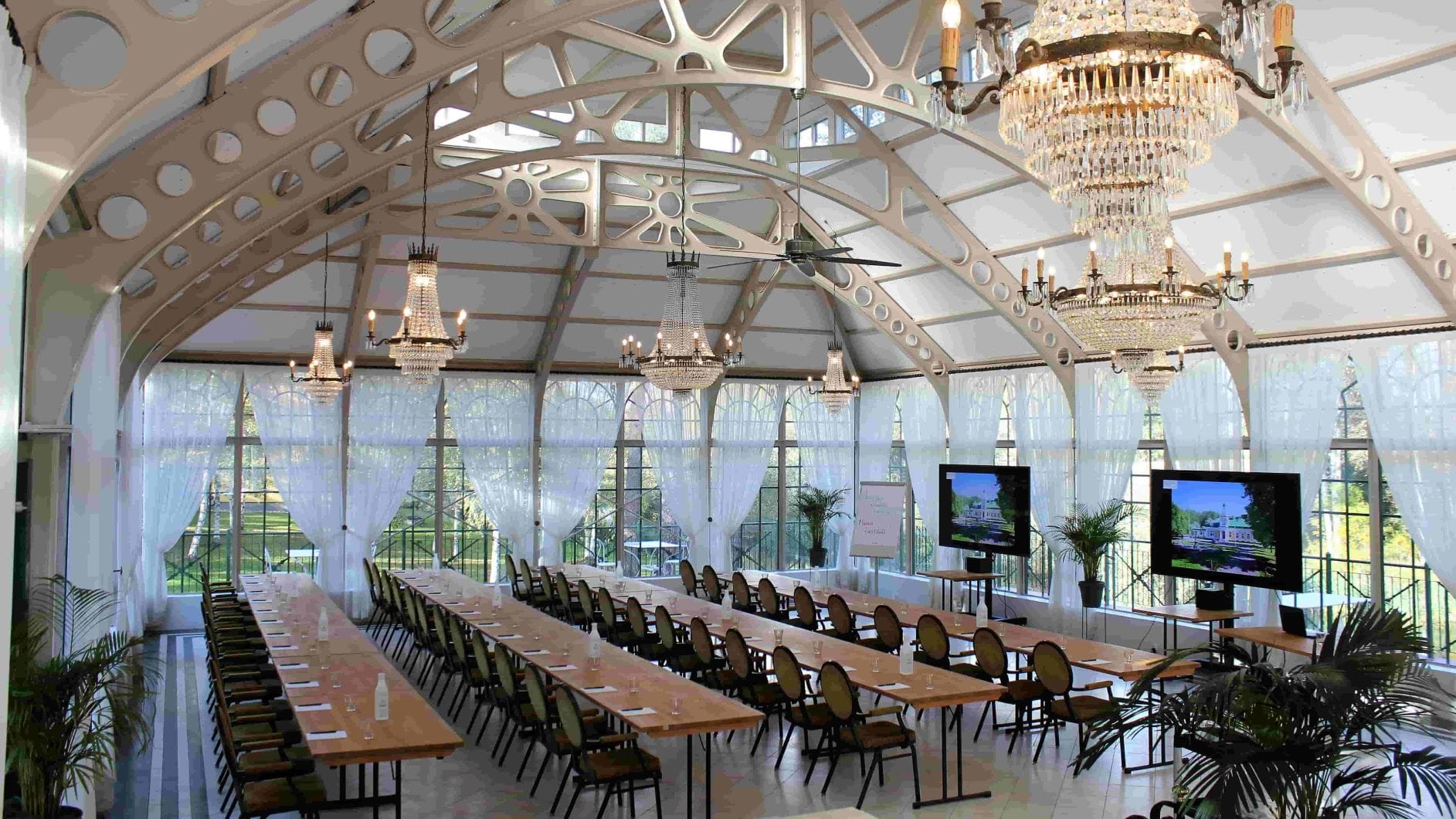 Meetings
Meeting, conferences, recreational days, seminars, product launches, training, company events. We tailor an experience for you and your team. Located in the Helsinki metropolitan area, the hotel has 9 meeting rooms, holding 4-300 guests. The one-of-a-kind Glass Pavilion is open all four seasons.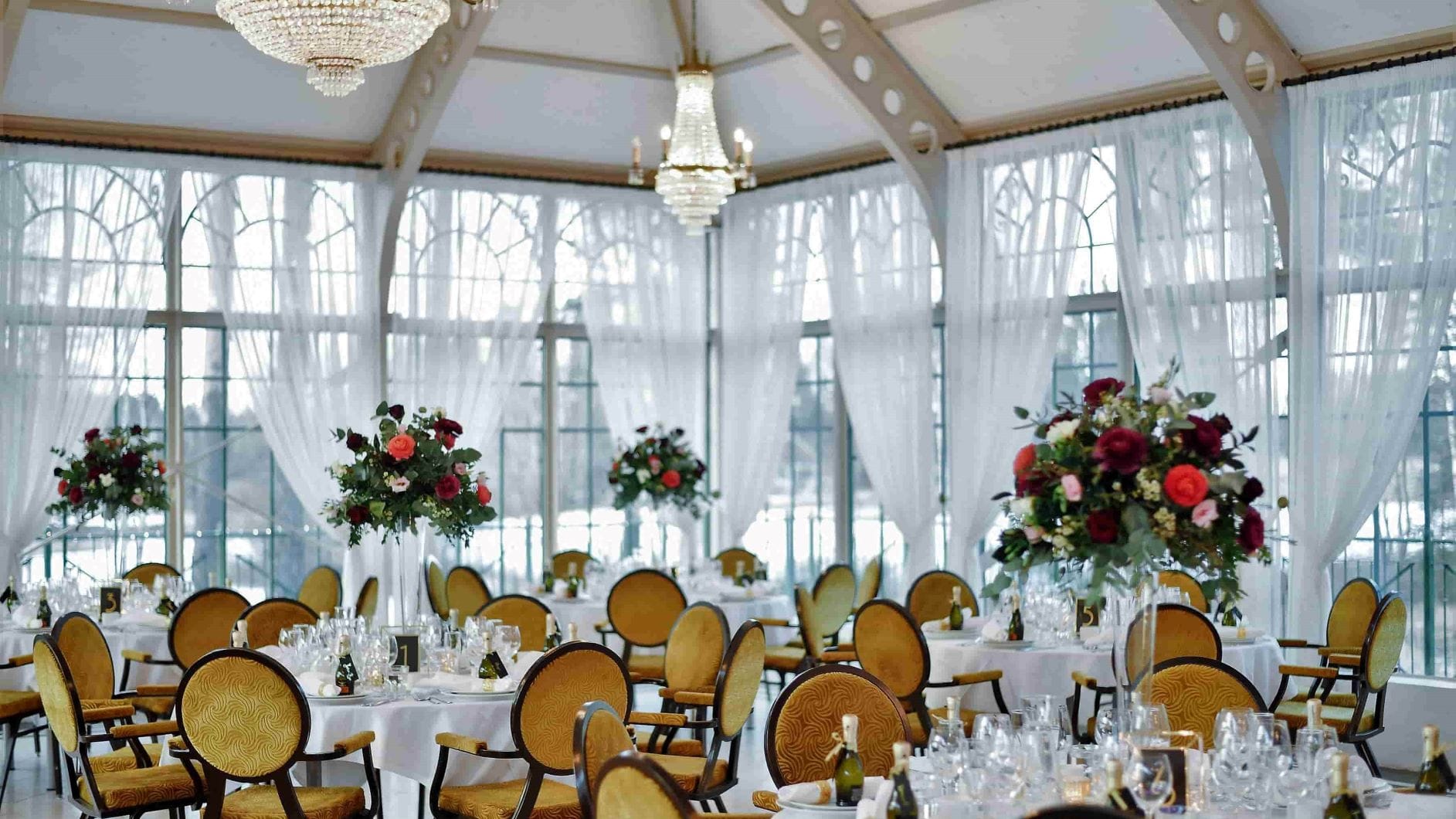 Weddings and events
The enchanting and romantic milieu of the manor and the unique event spaces guarantee a perfect day for all guests. Our skilled and professional employees will create a wedding with beautiful memories to last a lifetime. For nearly 30 years, the manor house hosted weddings, birthdays and other life's milestone events.

Be inspired and fall in love with our weddings

Private events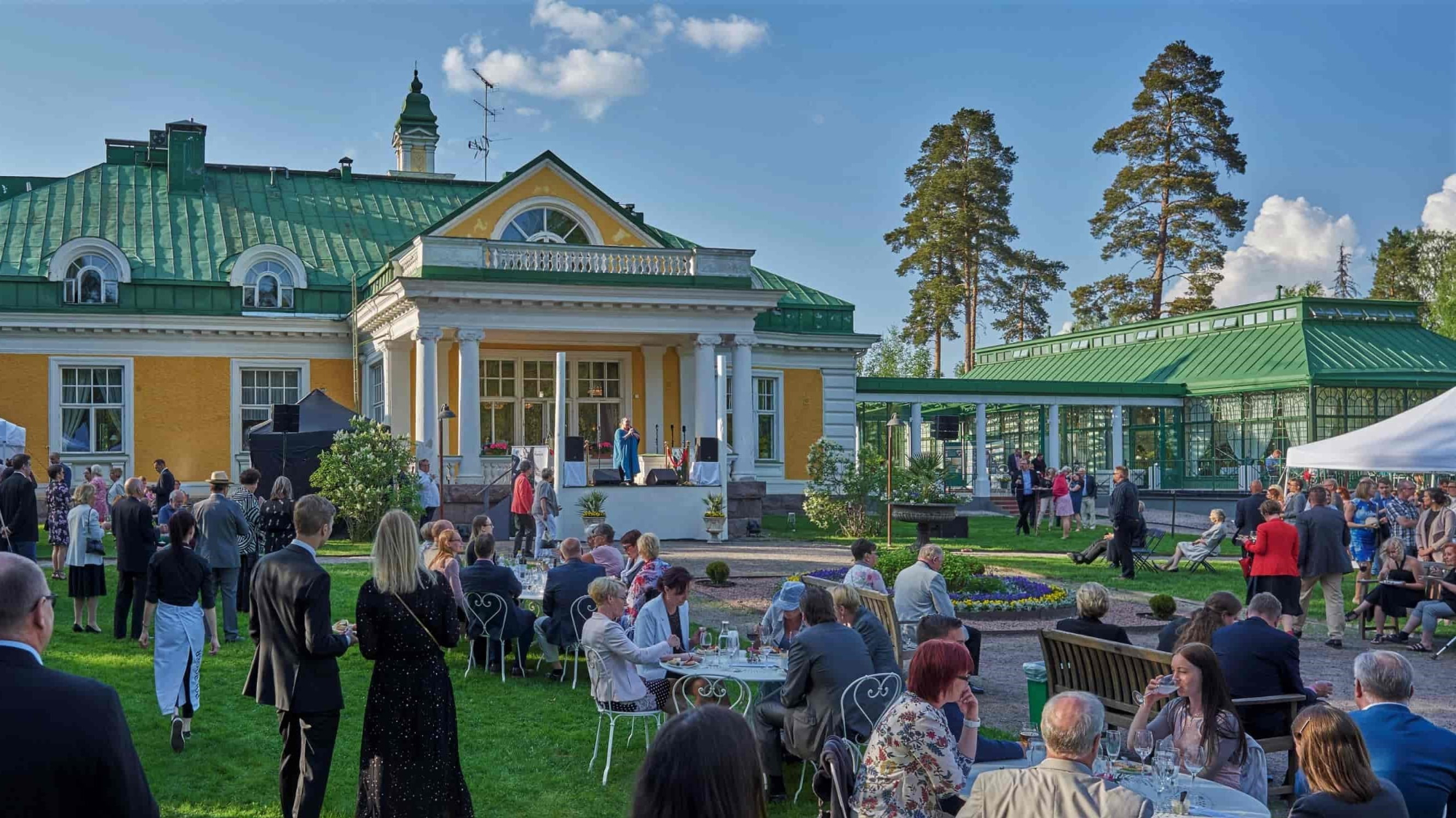 Event spaces
The manor has several unique meeting rooms and numerous adaptable event spaces for any event - small or large. The Glass Pavilion with its iron grid is like a breeze from the historic European manor world. The new building complements the surroundings as if it had always been a part of it.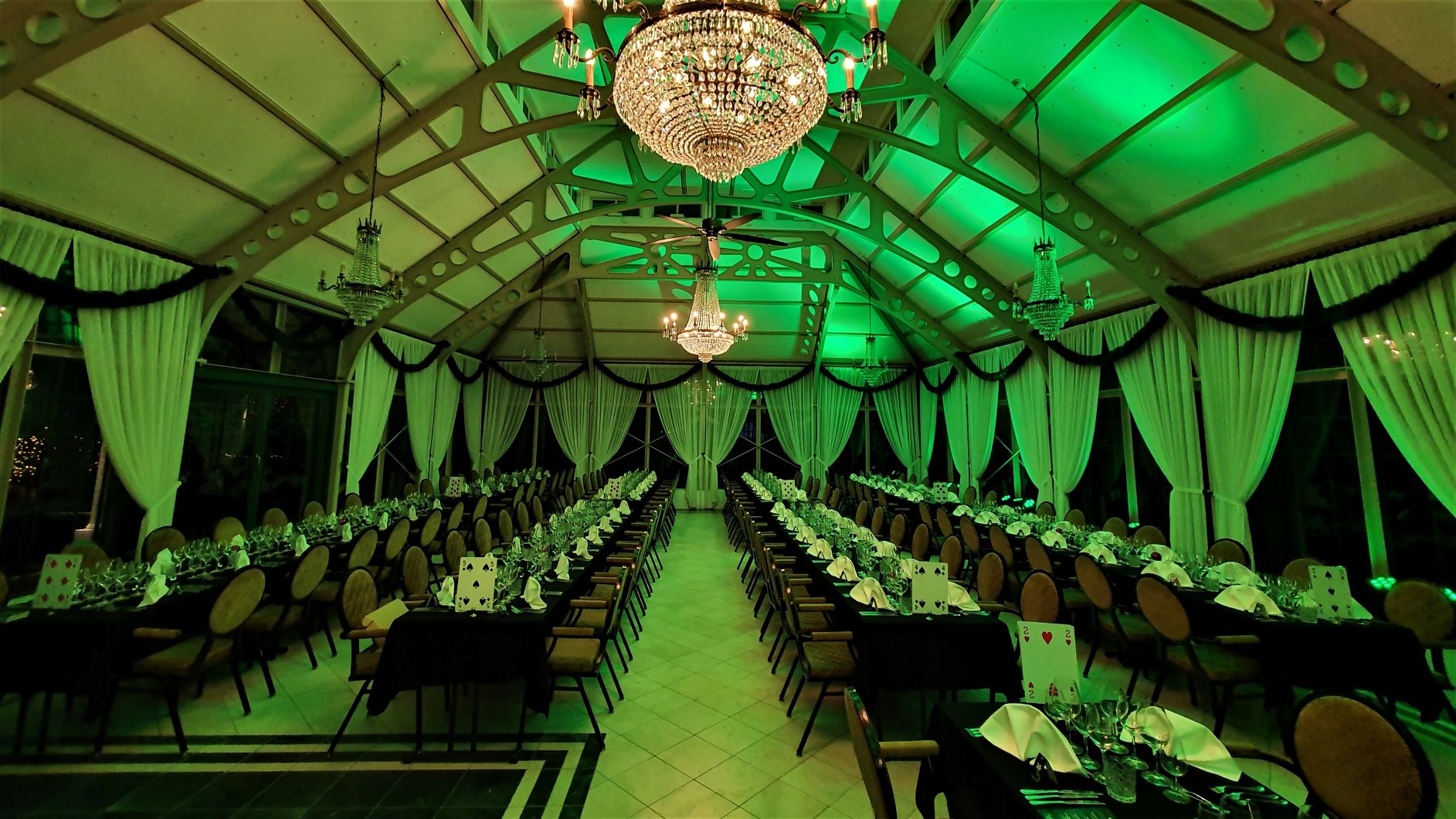 Corporate events and product launches
At Hotel Hirvihaaran Kartano, you can organise Christmas parties, garden parties, seasonal parties and kick-off events in spectacular surroundings taking advantage of the variety of event spaces. We have created several event packages that can be tailored specifically to your event.
Guest Stories
Hei, Aivan valtava kiitos viikonlopusta! Meidän porukka oli todella haltioissaan ja koko tilaisuus meni kaikinpuolin todella upeastii.

Erityiskiitos koko teidän henkilökunnalle, enpä tiedä olenko koskaan ollut näin tyytyväinen palveluun. Teidän henkilökunta oli hoitanut kaikki sovitut ohjelmat, ruokailut täysin saumattomasti. Lähetäthän suuret kiitokset kaikille meidän puolesta. :)

Karoliina Lehtonen
Hellon

Lämpimät kiitokset teille sinne Hirvihaaraan erittäin hyvästä palvelusta meidän visiitistämme 21.-22.8.
Olimme kaikki tosi tyytyväisiä koko kokonaisuuteen. Meillä oli tosi lämmin vastaanotto siellä paikan päällä. Toivottavasti kiitokset välittyvät kaikille. Milla Toivonen, Suomen Asianajajaliitto

"Hei, Johtoryhmän puolesta iso kiitos! Viihtyivät erinomaisesti ja kiittelivät kovasti loistavaa palvelua ja hyvää ruokaa. Uskon, että tulevat myös jatkossa vieraaksenne. Kiitos vielä myös omasta puolesta"

Sari Närvä-Riitala
johdon assistentti

"Hei, kiitos teille, kaikki sujui todella hienosti. Olimme tosi tyytyväisiä, paikka oli upea ja inspiroiva. Palvelu pelasi todella hienosti. Ja pakko myöntää, että tämä kysely vielä kruunaa kaiken. Olitte ensimmäinen kokousjärjestäjä, joka kysyi jälkikäteen palautetta. Siksipä teillä taitaa kaikki sujuakin niin hyvin."

Timo Marttila
Kehitysjohtaja
Rinta-Joupin Autoliike

"Upea, kaunis paikka, loistava palvelu ja uskomattoman herkullista ruokaa kauniisti katettuna."

"Pelkkää positiivista: kartanon värikäs historia, kaikenlaista luomua tarjolla, pannukahvia, itsetehtyjä karjalanpiirakoita, lähifasaania päivällispöydässä, savusauna, marraskuinen uinti joessa, ammattitaitoinen henkilökunta, upea huone kaksine holvi-ikkunoineen, need I say more?"

"Upea, kaunis paikka, loistava palvelu ja uskomattoman herkullista ruokaa kauniisti katettuna"

Virpi
Google arvostelu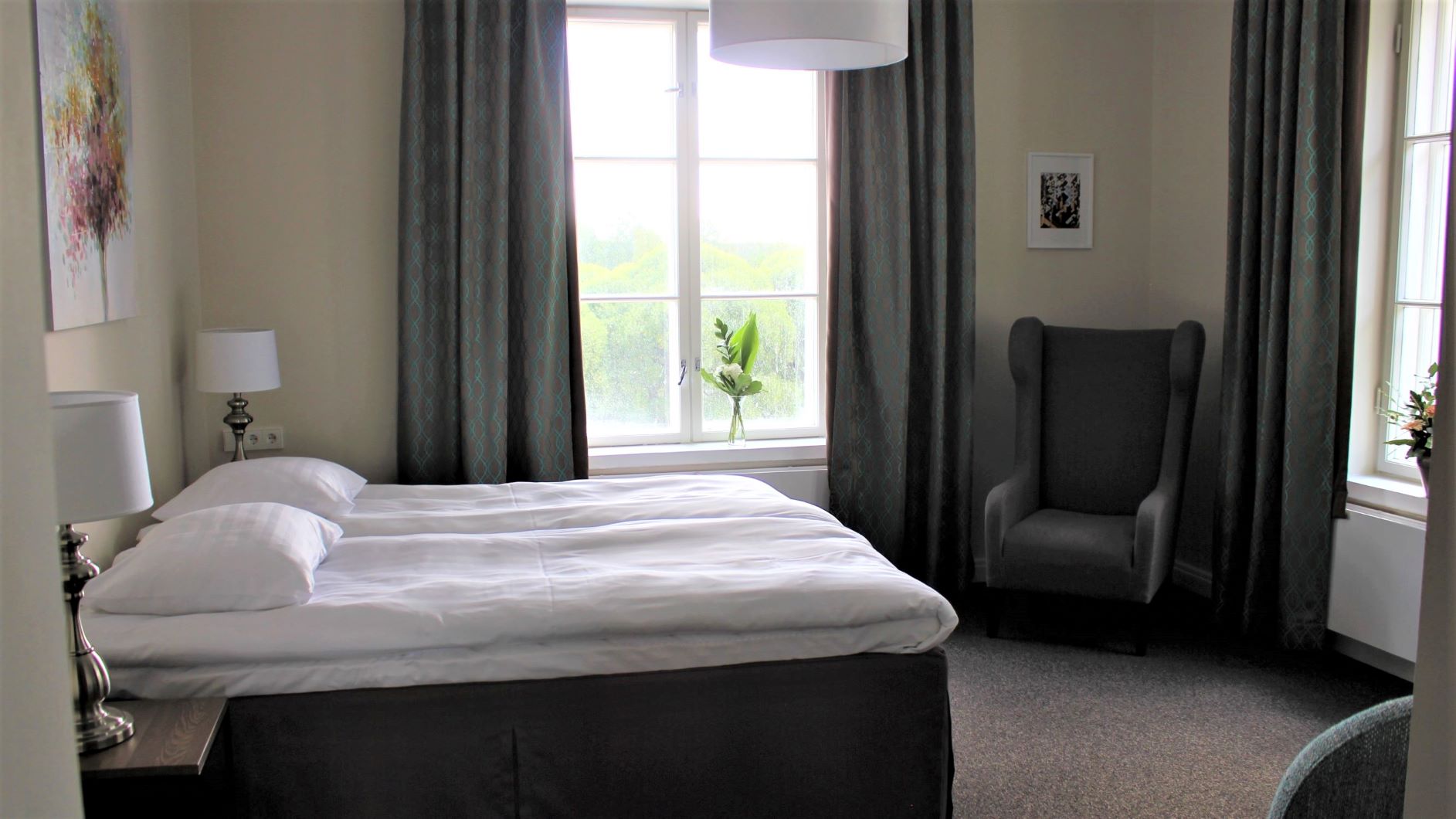 Hotel Kartanon Meijeri
The manor's sister hotel operates on the second floor of a former dairy building built in 1905. The entire building has undergone a thorough renovation in 2019, where every hotel room has been made to meet modern requirements.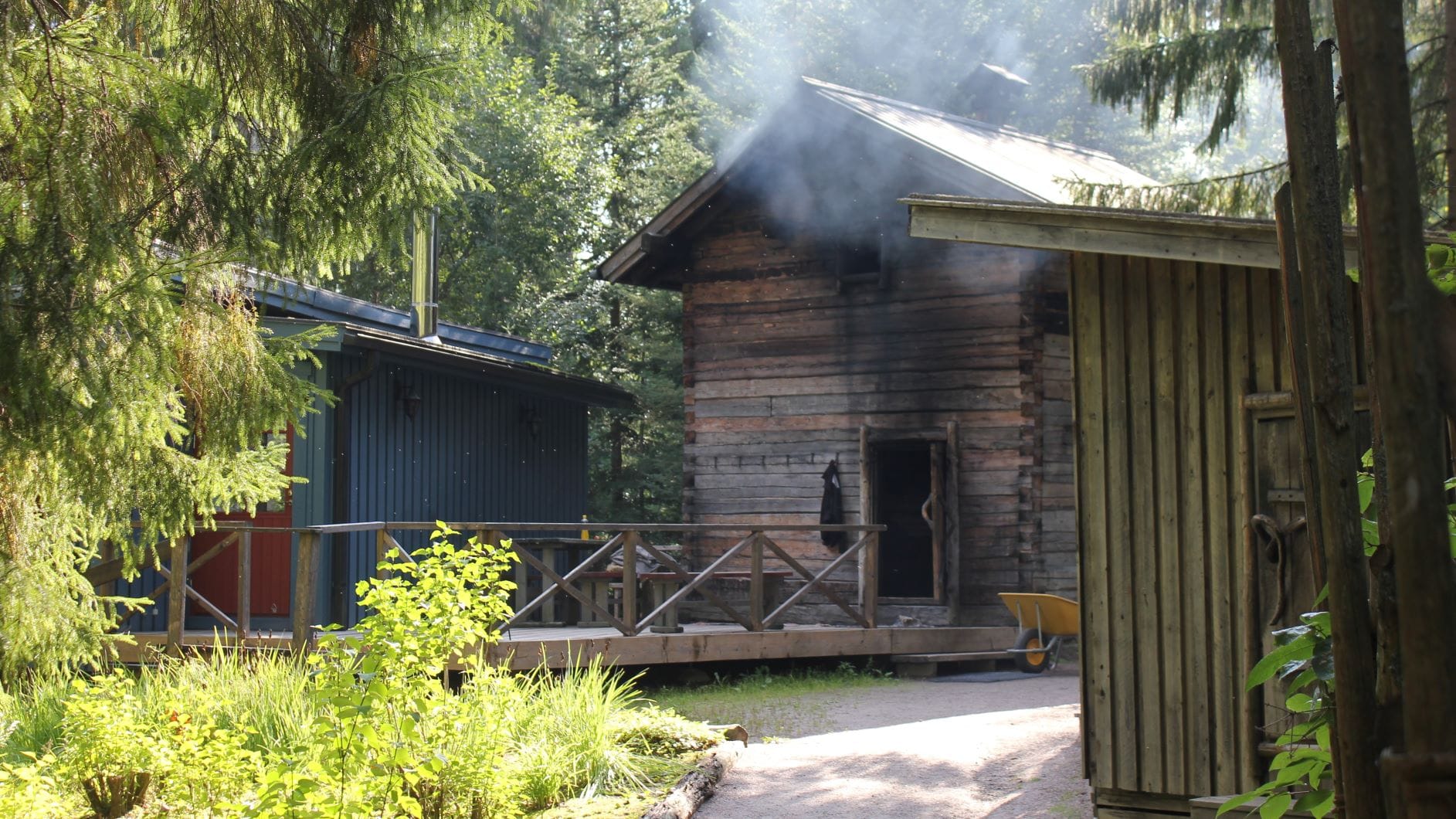 Authentic smoke sauna
There are saunas, there are smoke saunas, and then there is Hirvihaara's genuine chimneyless smoke sauna. Soft balmy steam ('löyly') rises up to the seats ('lauteet') on the steam loft, where the time stops, and the mind rests. In-between sauna sessions, cool down leisurely on the terrace under the trees. After some steam sessions, take a refreshing dip in the Mustijoki river; during winter, this can be done through a hole in the ice. Dress up in Vilpola changing area in peace.
Memorable gin tastings
Book a unique gin tasting for your guests before dinner or after your event. The world's best gin is distilled right next to our sister hotel, Hotel Kartanon Meijeri in the center of Mäntsälä. Chocolate mint to our gin is collected from our own kitchen garden. In this way, two excellent things have been combined in Mäntsälä into one excellent drink for our guests to enjoy in historic surroundings.